Helping You Get Your Voice Heard
Getting You the Benefits You Need to Recover
Vermont Brain Injury Lawyer
Helping Victims Pursue Workers' Comp Head Injury Settlements in Vermont
A common question people often ask is "What causes a traumatic brain injury?" A traumatic brain injury is trauma that causes a disruption of normal brain function that produces any alteration in mental state, such as being dazed, disoriented or confused.
---
Have you or a loved one suffered a brain injury in an accident at work? I can help you obtain a brain injury workers' comp settlement. Call today to discuss your situation and determine the next steps.
---
Symptoms of TBI
These are injuries that often are "invisible" to persons other than the injured worker, because coworkers and supervisors and workers' compensation insurers often mistakenly will say "you don't look injured," and yet the injured worker is suffering any, if not all, of the following: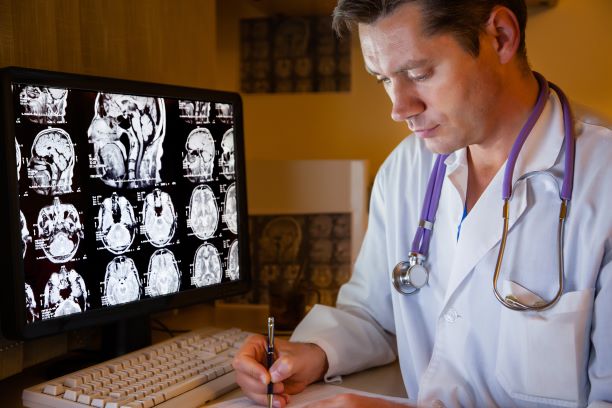 headaches
nausea
sensitivity to light
mood changes
fatigue
changes in sense of taste
changes in sense of smell
ringing in the ears
vision changes
irritability
anger
difficulty concentrating and completing tasks
difficulty sleeping
Diagnosing Brain Injuries
Injuries to the head and injuries to the brain often are misunderstood because there's not necessarily a broken bone, there's not necessarily a scar of the skin or even a laceration.
Sometimes physicians will mistakenly say that "Time will heal," when actually time is wasting opportunity to get appropriate treatment for a traumatic brain injury, such as a referral to a head injury specialist, examination by a neurologist, a neuropsychologist, an eye specialist, a sleep specialist.
How Do I Afford Treatment?
The treatment for a TBI can be expensive, and insurers are tempted not to pay the expense of testing and treatments but try to deny it.
Often insurers deny benefits for brain injuries at work by developing a strategy of "blame the victim," in other words a strategy that suggests that the injured worker's fatigue is just a lack of motivation, that the injured worker's headaches are common to everyone, and that the injured worker's memory problems are "subjective" or "exaggerated" or "not proven."
This makes it harder for the injured worker to get to the right specialists who know how to diagnose and how to treat head injuries and traumatic brain injuries quickly and effectively.
Specialists can make it clear to insurers that the worker's head injury is real, even though the brain injury is hidden inside of the skull. Specialists know and brain injuries can be proven by means of neuropsychological testing, neurological evaluation, eye exam and exercises, hearing testing, sleep study and other tests including cognitive functional capacity evaluations.
---
If you need assistance with pursuing a traumatic brain injury workers' comp settlement, contact our office today to schedule a consultation. I represent victims throughout Vermont and can provide valuable guidance during this difficult time.
---
Clients Share Their Experience
I'm in such a better place now-thanks to you and your staff. Your staff are so wonderful, a joy to work with, just really GREAT PEOPLE!!

Tammy Kemp

I HIGHLY RECOMMEND HIM

Niame Diallo

Chip and his staff were there for me.

Joseph Scroggins