I'm Here to Help You Get Results
Providing a Voice to Help You Stand Up to Insurance Companies
Charles L. Powell
Proudly Serving the Injured Workers of Vermont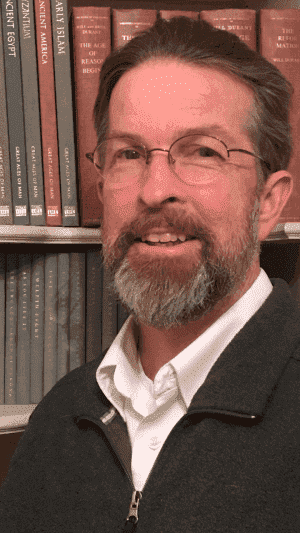 I am a former partner of the Philadelphia firm Swartz Campbell, LLC, where I concentrated in insurance defense litigation until my wife and I chose to raise our three children in the culture, community, and environment of Vermont. I maintain a state-wide practice in Vermont, representing injured employees in their claims for workers' compensation benefits.
I am responsible for the Vermont legislative change in 2010, which now allows injured employees the protections of video and audio recording of insurer independent medical exams. My contributions to the workers' compensation system also include my drafting of the first Department of Labor medical pre-authorization form for providers to use in order to expedite authorized treatment for injured employees, as well as my successful advocacy for a legal "late fee", which now is paid to injured employees whose insurers fail to deliver a weekly wage benefit on time.
In 2011, I published Injured Employee's Guide to Vermont Workers' Compensation, a helpful resource for providers, clients, and the general public. The Second Edition was published in 2017. My office is located in White River Junction, Vermont.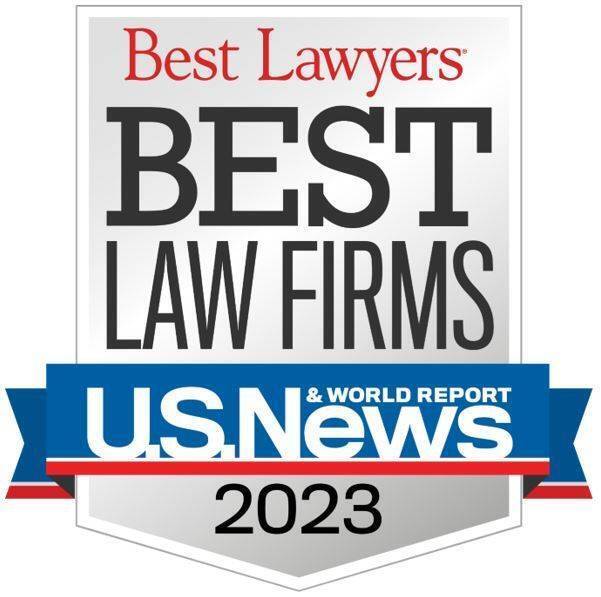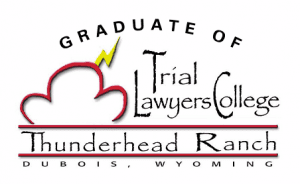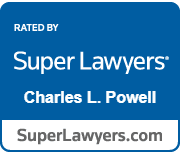 A Record of Successful Casesta:
As a Vermont workers' compensation lawyer, I have had many successful case results, including:
In 2012, in the trials of four com/_template/176379/10611525plex workers' compensation cases in Vermont. Two published decisions were on Complex Regional Pain Syndrome; a third published decision was on the reasonableness of palliative medical care for work injuries; and in my fourth trial, I presented proof that my client's liver disease disability was covered under a policy from an electrical injury at work in 1973. An $800,000.00 settlement occurred after that trial.
In 2013, I succeeded in winning a Department of Labor decision permitting my client to continue narcotic pain medications as a reasonable medical expense, a difficult case to prove given the anti-opioid climate at the time of trial.
In 2016, I tried a case for a client who suffered a disabling injury to the arm and shoulder, and won a unique decision which ordered the insurer to pay for the client's "ancillary" treatment—dental cleaning, teeth extraction, and a new set of dentures—because I proved these were needed to continue treatment of the work injury.
If a case and controversy can be satisfactorily resolved without the need for testimony before a judge and without the inherent costs, stress and risks of litigation, all the better for achieving the client's goals. Statistically, most cases referred to the formal hearing docket settle before an actual need for a trial.
Education:
Dickinson College, Carlisle, PA (1980)
Villanova University School of Law, Villanova, PA (1983)
Trial Lawyers College, Dubois WY (2009)
Admissions to Bar:
Memberships & Affiliations:
Workers Injury Law & Advocacy Group
The Bar of the United States Supreme Court
United States District Court for the District of Vermont
Vermont Supreme Court
Vermont Bar Association
American Association of Justice
National Trial Lawyers Association
Vermont Association for Justice
American Bar Association
Recognized by Best Lawyers® 2020
Best Law Firms
Best Workers' Compenstaion Attorney
Super Lawyers, 2021 - 2022
Interview With Chip
Q: In your opinion, what sets your firm apart from other firms in the area?
A: My practice is limited to Vermont workers' compensation cases. I am a graduate of the Trial Lawyers College, Dubois, WY. I am a very good strategist, negotiator and warrior.
Q: What steps do you take to prepare for a difficult case?
A: The first step is to make a decision: what does the client want to achieve? The second step is to understand what is the difficulty, what are the causes of the difficulty, what are options to overcome it and to achieve the client's goal? If the goal is not achievable or if the options are not satisfactory, then it is time to set a different goal. Once the goal is set, the third and following steps are like climbing stairs to a door that we intend to open and enter to achieve the client's goal. Those steps can include interviews of witnesses, consulting expert witnesses, discovery of documents and additional evidence, preparation of exhibits, records and reports, legal research, and the planning the participation in the process of pre-trial activities, depositions, informal conferences with the Department of Labor, Pre-Trial Conferences, Mediation and Formal Hearing.
Q: How do you view your role in the attorney-client relationship?
A: Initially as a completely focused listener. I want to hear what the client has to say. I want to watch the client express himself/herself. I want to get clarity of the client's pain, disability and the client's experience from the time when he/she was alone without a lawyer dealing with the workers' compensation insurer. I want to hear not only what is said but also how it is said. I want to perceive the level of fear, anger, and/or frustration in the client to learn what else is part of the story. I want to teach the client the applicable basics of the law, and I want to say what the client has never heard: the workers' compensation system was enacted more than 100 years ago to help injured workers, and it is still designed and intended to support injured workers. Then, together with client participation, my role changes to examining the evidence in support of the client's case and examining evidence likely to be cited by the workers' compensation insurer, recommending developing appropriate strategy to achieve the client goals, such as appealing a denial, filing for a hearing/trial, retaining appropriate expert witnesses, at times early negotiations, other times pre-trial mediation where settlement is negotiated, or trial.
Q: How does your experience in the personal injury field benefit your clients?
A: 38 years in personal injury litigation is a plus in developing and executing a successful strategy of legal advocacy, particularly the first 12 years as trial attorney on behalf of insurers in Philadelphia where I learned first-hand the powerful attitudes, resources and advantages available to insurers and how they go about the business of denying claims.
Q: What types of personal injury claims do you specifically handle?
A: Since 1995 I have only represented individuals, not insurance companies. When starting my own firm in 2003 I handled workers' compensation, automobile crash, child sexual abuse. The number of persons seeking my representation for workers' compensation steadily increased. I particularly enjoy workers' compensation cases. The practice is focused on representing Vermonters in need of help in their workers' compensation case, although other types of personal injury cases are considered.
Q: In your opinion, what is the most rewarding aspect of your job?
A: It is very rewarding to win. It is also very rewarding to achieve a good out of court settlement. But the most rewarding aspect of my job usually occurs at the initial meeting. The new client is received at the office with respect and honor -- perhaps for the first time since the injury. At the beginning, it is common for the person to say: "I really didn't want to get a lawyer." If I accept the case, the client knows that, finally, someone is listening and believing and is choosing to be on their side. I compare the client's face at the beginning of that first meeting to the client's face when that first meeting is finished. I saw frustration, disappointment, and uncertainty. Now I see hopefulness.
Q: What advice do you most often give your clients & why?
A: I most often tell clients not to be offended by the allegations and tactics of the workers' compensation insurer, even though what the insurer is doing feels personal and it hurts, and the reason I tell them this is that (a) the insurer is easy to figure out, as nothing the insurer alleges is intended to be personal but is alleged because the insurer is motivated to satisfy its love of its money (b) our work is not to let the insurer set the agenda by its views but rather our work is to prepare to tell the client's true story with supporting evidence and testimony and meet the burden of proof which the law requires us to do.
Continue Reading
Read Less
Clients Share Their Experience
Get the best lawyer, Charles Powell

Scott Knowlton

I was blessed to be referred to the Law Offices of Attorney Charles Powell.

Mark L.

He is an honest, hardworking person that stands up for the worker.

Kathleen Gurney